No,
Veronica Mars
isn't coming to DVD yet, since we're only seven episodes in. But
Deadwood: Season One
will be out in February. Kristen appeared in episodes 7 and 8. Here she is in a still from the series: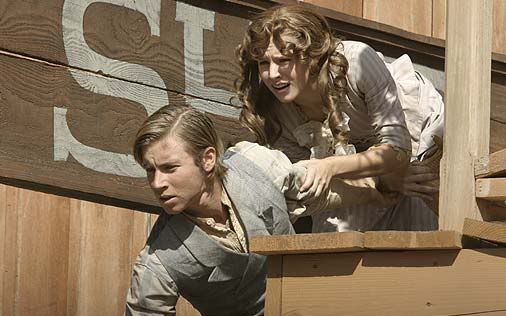 The character she plays isn't all that sympathetic, and the series is pretty jarring -- it definitely earns its TV-MA rating. But if you're of age to buy it, it's worth checking out...