Things I Love about Logan/Veronica


Some things I love about Logan/Veronica
1. I love that after the way Logan treated Veronica all year, the second he came to her for help finding his mother, she dropped everything to help him. There was no mocking, no snark or anything like that, it was straight to the point.
2. I love that she ripped up the cheque. One of my favourite scenes. How much did she need that money? A hell of a lot. Throughout the whole helping him, it seemed she didn't expect to get paid and ripped it up as soon as he did. I love the look he gives her in return.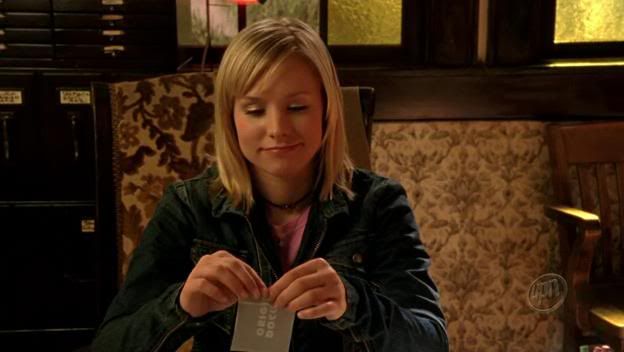 3. I love that she was the one he broke down with. It might have happened with whomever he was with at that point, but she was still the one that gave in to her conflicted feelings and held him.
4. I adore their first kiss and want to have its babies. How can you not? She kisses him briefly, in thanks. She looks so shocked and worried about what he is going to do and then just bam! Best. Kiss. Ever. The looks on their faces after are amazing. I also adore the way he beat that guy up for her. But as it is all part of their first kiss, it doesn't get a bullet point. ;) And I love when they take the agent into that room, Logan is still glaring and protective of her and won't let her close the door.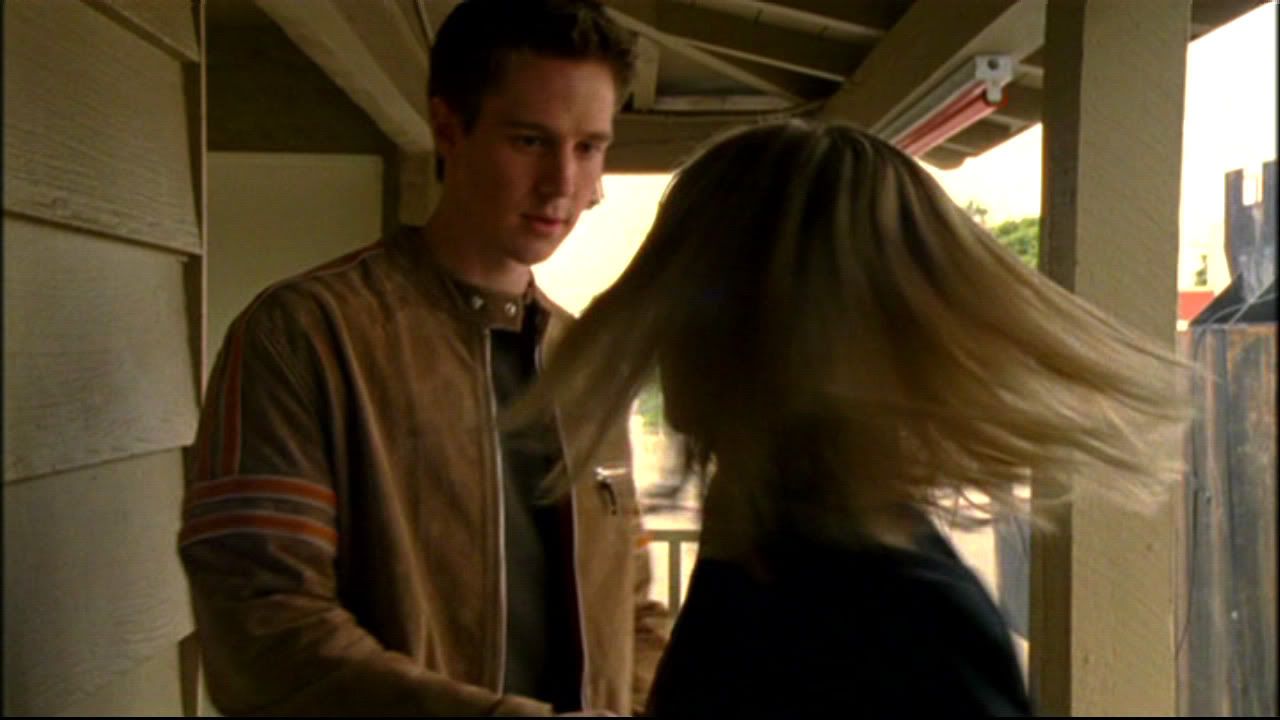 5. Their awkward first conversation after is great. "So, what do you think?" "Like, in general or is there a specific arena in which you want my opinion?" Then it trails off and he points at the bell. I just love it.
6. I love that Logan seems to really like her PI-ness, something I always felt Duncan never really got behind. He has this little smile on his lips as he watches her in 1.19.
7. I love that Veronica is the first person Logan 'moved on' with after Lilly. He had obviously dated since her, and probably slept with a hell of a lot more girls, but he has obviously never had feelings for anyone else before Veronica.
8. I love their passion. Seriously? The scene in the bathroom. Wow. I have watched that scene so many times.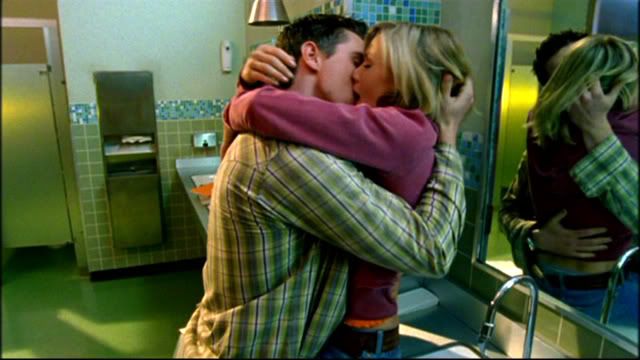 9. I love their spinning kisses!
10. They can snark with each other, at a level no one else can. Whether it is cruelly barbed comments that cut right to the quick (which I don't love) or just funny banter, no one else can do it like those two. The scene at the beginning of 2.13 is prime example. And Logan? Totally flirting.
11. I really like that Logan wants to be honest in 1.21 about the party. I am not excusing anything he did, but I love that he is trying to come clean before they get in too deep.


12. He saved her from the school bus in 1.20 by collecting her car.
13. I love his date to Catalina. The ending breaks my heart, but I love it anyway.
14. These characters are complicated. The story isn't just character A falls for character B. There are other people and so much hurt and pain between them. He tormented her for a year because he blamed her for his ex's death and she won't friggen trust him – but there is this thing between them. This deeper level of understanding and care, even if one of them is trying to push it away.
15. I love "You had me at ice cold." And he totally check out her ass before he says it.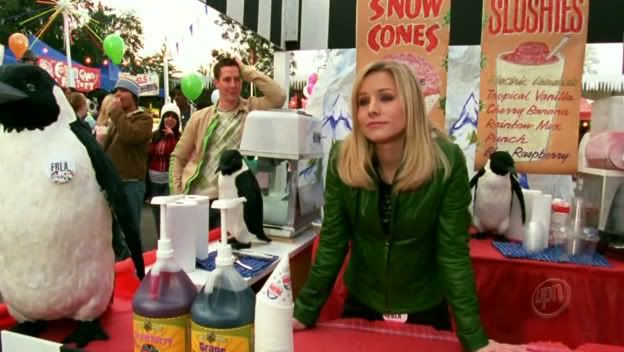 16. I love that Cassidy says "Wow!" after they get busted at the surprise party. Yes, this has nothing to do with L/V but it always makes me giggle.
17. When she broke down, it was because she feared for Logan. She feared he was going to end up dead. She wasn't scared for herself.
18. I really loved that when she broke down in the car, he put his hand on her. (I love that more than humanly possible.) She also broke down in front of him, someone she hasn't done in front of anyone else before, other than her father briefly, and cried a little with Wallace.


19. Logan tries to be supportive and give her space in 1.22, even though she is acting strangely.
20. He makes his one phone call to her from the sheriffs department. Of all the people in the world.
21. Veronica goes to find the letter he wrote Lilly to prove he didn't kill her. Or at least that he was back in Neptune for the reason he said so. She wants to believe he didn't kill Lilly.
22. I love the entire scene at the surprise party. He holds out his hand, she takes it even though Duncan is there. He tells anyone to get out who doesn't approve and tells Dick to evaporate. I don't think he would do this for anyone.


23. They are hot together. Seriously scorching.

24. They make out in cars. Much love. He also tells her he loves her in said make out session, while cracking jokes at each other. Gah. He also totally automatically covers her body with his when the glass smashes.

25. She wanted it to be Logan behind the door. (Others have said she didn't, because of the confusion, but RT cleared up she was confused because he wasn't turning around and she did indeed want it to be Logan.)
26. Veronica believes he didn't kill Felix. She supports him throughout his trial, and still continues to help him, going against her possible morals of bugging a confessional.
27. Veronica went to school – willingly – during the summer, to have lunch with him.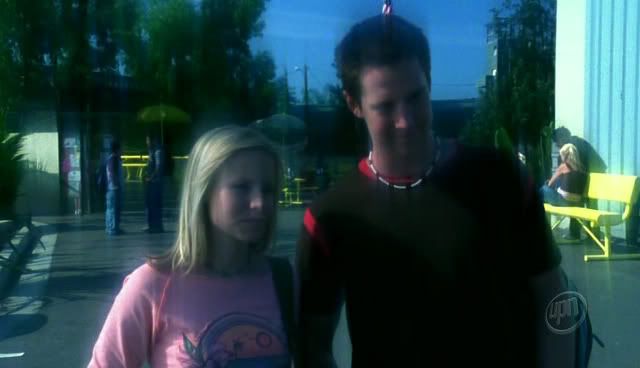 28. She's entirely too angry about Kendall for it to be anything other than jealously and a maybe a tiny bit of hurt.
29. Logan looks very hot dressed as Tom Cruise. Veronica looks very hot dressed as Madonna.
30. Logan wants an emotionally unavailable woman after all. And she boom booms his joke. That's love, kids.
I miss them.

Lists are made for adding to!
I'm not eloquent and good with words but after seeing some negativity about my favourite couple recently, I wanted to do something positive.